Winter
Opening Times
---
During the winter, the resort welcomes you starting from 9:00 AM to 5:00 PM on Wednesday, Friday, Saturday and Sunday. Holiday excluded. Every day during the school holidays. (According to the snow)
The road access is regularly cleared, but the winter equipment is strongly recommended.
For the Map Resort access, click HERE .
Snack bar and restauration on site starting from 9:00 AM to 5:00 PM whenever the resort is oppened.
For more informations please join : 07 68 47 18 88 or www.resto-pdbf.fr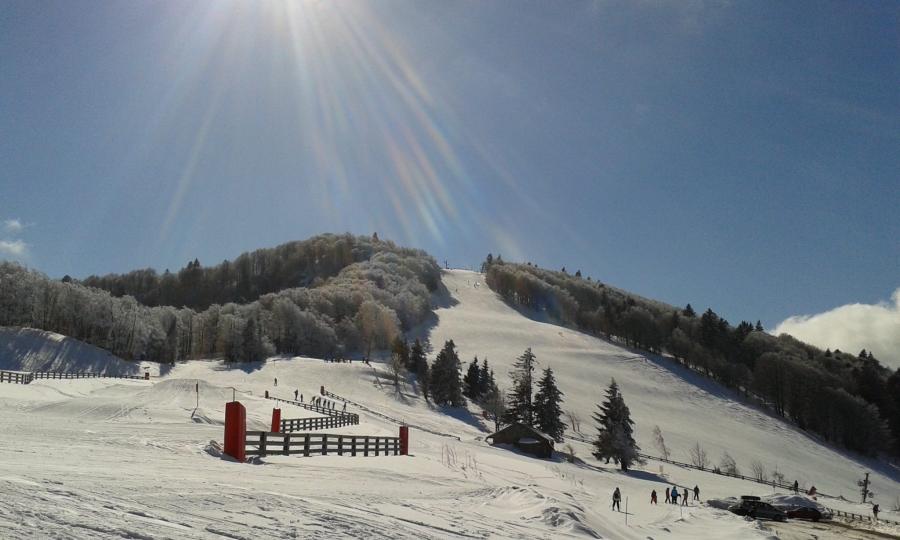 Snow Informations
---
Here is the snow answerphone: +33 3 84 23 62 11
A webcam gives you the chance to see the pistes.
Material Rental
---
Opened from 9a.m. to 5p.m., located in the ancient chalet with parking for an easy access! Germain welcomes and advises you, lets you try and rents his skiing equipment: ski, snowshoes, ski poles, ski helmet, sledge, and ski shoes. Possibility to buy hats, gloves and bags!
Rent Phone: +33 6 89 48 13 08
Activities
---
The station offers:
-Six downhill skiing pistes
-Six loops and 23km of marked pistes for Nordic ski with possibility to lead to the Ballon d'Alsace!
-A child dedicated area with a "luge" slope
-Three snow shoes tracks are also offered to discover the most southern resort of the Vosges.
-Tubbing : Accompagned (2pers.max) or by your own, go down the dedicated slope by tubbing!